Rockin' Ron's Album Releases!
Avast… collection of interactive songs with boat loads of wordplay and nautical references! Contents include Language, History, Values, and Colorful Characters. Musical styles include Pop, Folk, Rock, and Nursery Rhyme Parodies 
Find the music on Amazon, Spotify, YouTube, Apple and Pandora (linked above). Purchase CDs from Smugglers' Notch Resort (linked below the album graphics).
Captains and Sea Monsters
Released Oct 2021
featuring
She Can Be a Captain Too,
Sea Monsters' March,
Poop Deck Dance, Seymour Shark
and more!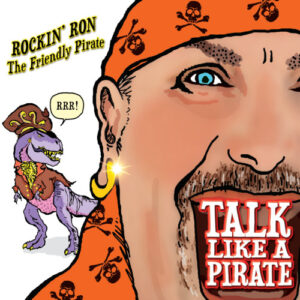 Talk Like a Pirate
Released Sep 2019
featuring
Pirate Party Pooper,
Tyrannosaurus RRR, Talk Like a Pirate, and more.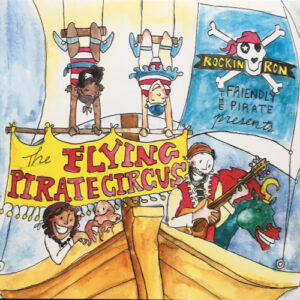 The Flying Pirate
Released Dec 2016
featuring
Shark in the Dark,
Oona Uni-hook,
Black Snake Tale,
and more.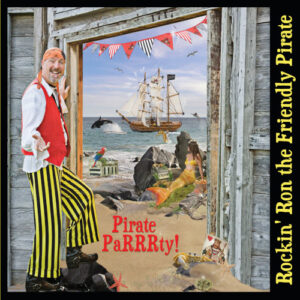 Pirate PaRRRty!
Released Nov 2013
featuring
Pirate Birthday PaRRRty,
Polly Esther Pants,
We RRR the Pirate People,
and more.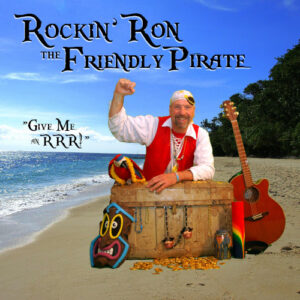 Give Me an RRR!
Released Sep 2010
featuring
Pearl the Purple Pirate Princess,
I'm the Friendly Pirate,
Bones of Jonesy Davy,
and more.