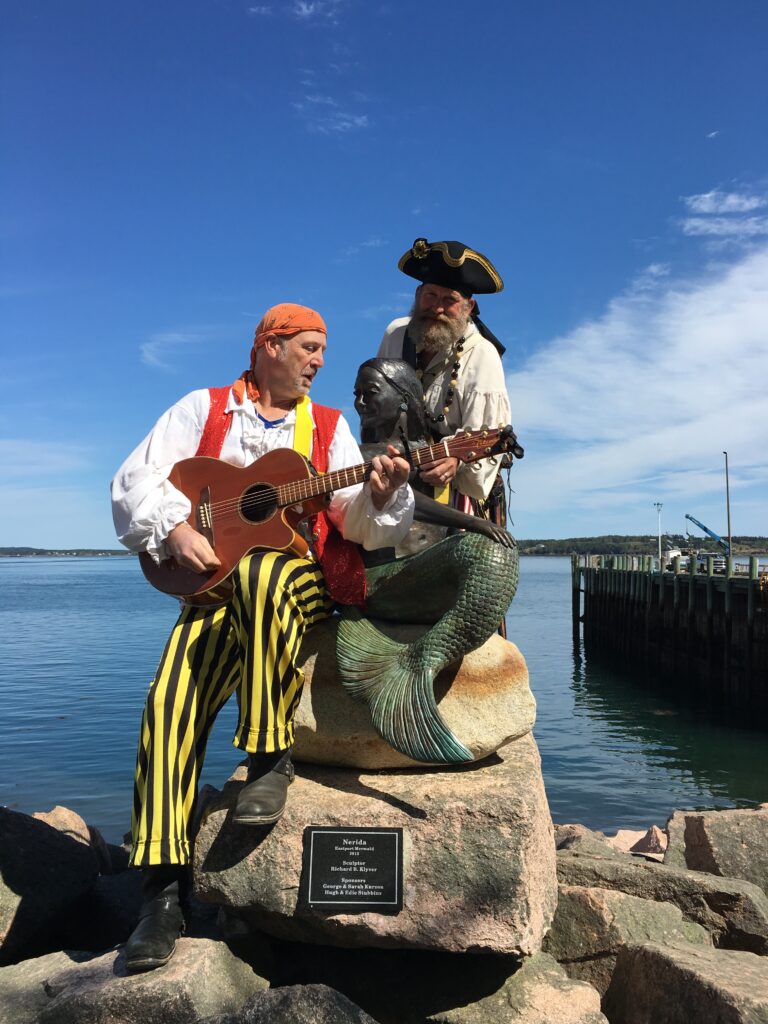 Ahoy me Hearties! Me Spring has been busy. I've been hosting weekly Pirate Bingos and FP Sing-alongs at me homeport of Smugglers' Notch Resort. Shows outside the Resort included singing and using me RRR's (reduce, reuse, recycle) at the Amherst, MA Sustainability Festival, performing at an Enosburg, VT early Childhood event, and hosting the Varnum Library's Open Mic Night at My Favorite Things (which featured a debut of a new composition Song of the Siren).
I've been working on new tracks with my friend and producer Andre Maquera at West Street Digital. Titles include I Know You Pirates, Happy Merry Jolly, Ski Shanty, Cyclops, Kid Captain and more. We've also worked on edits of sing-along versions of my more popular performance songs – to make them more succinct. Sing-along edits included Poop Deck Dance, Tyrannosaurus RRR, Hook Me Up and more.
Earlier this spring I released 3 new videos produced by Meadowood Media. Dark & Stormy Night has a slow opening, but showcases some cool effects, Five Little Pirates with moving animations, and The Flying Pirate Circus (Trapeze le Voltigeur) that has actual Trapeze Artists! Check those out on my Rockin' Ron the Friendly Pirate YouTube page.
In addition to my regular weekly summer shows at Smugglers' Notch Resort, including the Friendly Pirate Breakfast on Thursday, I've been booking Summer Tour Dates. You can find them on the calendar elsewhere on this website. Here are some of the out of state places I'll be sailing to: Milford, CT, Patchogue, NY, Somersworth, NH, Ticonderoga, NY, N. Berwick, ME, Dover, NH, and Eastport, ME. In Vermont ports include Montpelier, N. Bennington, Barre, Fairfax, and S. Burlington. More about the Summer Tour soon.
Fair winds & following seas!